The cooking lessons as well as most of our experiences can be held in one of the extraordinary restored 200 years old traditional houses part of our network.
Our aim is to give you the chance to live an authentic and unforgettable experience. To achieve this purpose the choice of the right place where the lessons are held is a major topic. Spending some time within these walls will be an incredible and worth living experience itself. Stone, lime, wood, cork and reeds together with the owners' genuineness will contribute to restore the simple setting our forebears lived in. The light that filters through the old windows softly illuminates the rooms, the perfume of juniper that permeates the air and the sweet sounds of silence will let you rediscover the precious thread of memory, remembrances end emotions of a time gone by. As soon as you will see your location, you will realize it's a well loved-house. Entering the large wooden door will be like stepping into the past, where you'll immediately feel the elegance of the ancient culture of this rural area of Sardinia. Just a quick glance and you'll notice that nothing in this house has been left to chance. The open fireplace that greets you as you enter, the wine cellar, the porch, the pebbled courtyard and the rooms will all convey the love and the passion with which this villa has been kept.
Hotel Lucrezia ›
---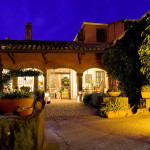 This classical abode from the Campidano area is the ideal backdrop to abandon any thought to attend a cooking class or a longer experience.
---
Read more
Antica locanda Lunetta ›
---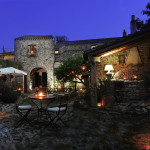 A former post house in the middle of an ancient Spanish Duchy called Mandas completely renewed with all modern comfort.
---
Read more
Domu Antiga ›
---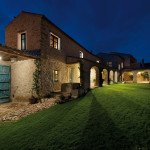 Literally means "ancient house". This house is ideal location for our experiences related to traditions, history and the surrounding territory.
---
Read more
Ventanas ›
---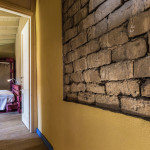 The dwelling Ventanas is entirely built with unfired mud-bricks respecting the style of the beginning of the 20th century. A contemporary salvage combines tradition with innovative materials marked by a low environmental impact.
---
Read more
Limolo ›
---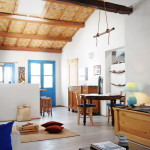 The perfect base for your culinary tour and cooking classes. Limolo is a beautifully restored original fishermen house set in the old small village of Cabras which is truly unique in the whole Mediterranean because of the variety of treasures it can boast.
---
Read more
Antica Dimora del Gruccione ›
---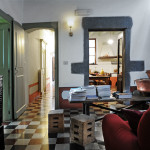 Antica Dimora Del Gruccione is an "albergo diffuso", a beautiful converted mansion house located in Santu Lussurgiu, the stronghold of Sardinia slow-food.
---
Read more