Tasting Sardinia designs customized Food and Wine tours to fit our clients' interests, passions, and curiosity on our beautiful island.
We offer personalized itineraries combining unique elements of Sardinian history, culture, recreation and traditional food.
You will therefore be able to choose places, activities, and experiences to be included in your own tour, which will result in an amazing journey, a completely new experience away from the mass tourism routes.
You will be able to meet the locals; prepare and enjoy traditional genuine food; visit local wineries and oil groves; explore unbelievably ancient Sardinian heritage sites; stroll through lively markets, and even interact with the wise and friendly centenarians who will share their secrets for longevity.
Just imagine it and we will build it for you. This is our mission.
Local insiders
---
Your stupendous adventure will be led by a number of friendly locals, thanks to their professionalism, knowledge, acquaintances, passion, and enthusiasm for sharing Sardinian culture.
Our local partners will open your eyes to the "Real Sardinia" in a way that global operators just can not offer. You will not only see Sardinia, you will soak in it, breath it, live it and be completely stunned by it.
An innovative model of tourism, not a trip but a journey
---
Because Tasting Sardinia offers niche tours, our groups are intentionally small in number.
This is the perfect way to blend in the local villages' day life, to join local families for dinner, to meet centenaries and start a relationship with them, without treating them as "an attraction".
It is also a great way to pick genuine food and cook delicious meals under the supervision and with the help of a local cook.
Finally, you will stay in charming B&Bs, Boutique Hotels and fascinating Manor Houses rather than large standardizes chain hotels.
This is the choice for those who wish to experience the local life, food and wine as the indigenous do and not like a tourist, who would just listen or read about it.
You will not just cross our island. You will responsibly live a ravishing experience.
Tasting Sardinia crew
---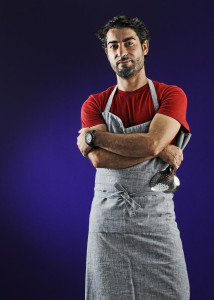 The mind and engine of Tasting Sardinia is Ivo Pirisi, professional photographer, research biologist, and aficionado of Sardinian food and culture. Ivo started pursuing his passion for sharing the cuisine and traditions of Sardinia by giving cooking lessons to small groups of tourists who really wanted to discover the true Sardinia and so chose its food as a means of entry. Ivo was happily surprised by the sincere interest of foreign tourists for his homeland and its traditions so he began to work with other locals such as artisans, farmers, shepherds, and vintners, to create a program that would give tourists an unconventional "taste" of the Sardinian lifestyle.
His passion continues to grow with the growth of this innovative partnership. Ivo sums up his dream with this statement: "The spirit that drove you towards us is probably the same spirit that pushes us towards you. In the end, we all crave the same thing: "to feed the soul".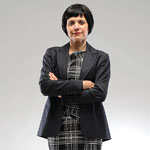 Manuela is the Tour Director behind Tasting Sardinia. Manuela has a university degree in political sciences and sociology, although she later discovered her real passion: traveling.
She moved and lived abroad for many years and she built her career in the travel industry in UK, where she worked for some of the most famous London attractions and tour operators. She learned to plan and sell the most creative, unique and unusual cultural, themed and culinary tours all over Europe, until she felt the urge to return to her beloved Sardinia.
She became a professional tour director and founded Pass Par Tour, a fully licenced local tour operator, with the aim of unveiling to international travellers the wonders and the hidden gems of Sardinia. 
Manuela and Ivo, who are bonded by a long-term friendship decided to join forces and work together on the Tasting Sardinia revolutionary idea of tourism.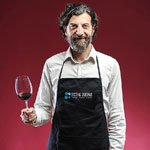 Michele is our knowledgeable and creative wine advisor, who is both a professional sommelier and a musician. Strangely enough, Michele felt in love for the first time with wine while living in London and working for Oddbins Wine Merchants, the biggest and best well-known wine merchant in Great Britain. In 2010 he decides to return to Sardinia at the discovery of the most interesting and some very innovative national and above all local wines, but also some hidden gems that, as he says, proudly fill his soul and delight his palate. Michele will thrill you introducing you to fabulous Sardinian wines and vines and masterfully guiding you on how to pair them with the island wide spectrum of local dishes. 
Here you go then, get ready to feed your soul too!